New podcast series - This is Artificial Intelligence by Thales
In this brand-new podcast mini-series, learn about Thales' approach to Artificial Intelligence (AI) that keeps humans in the decision-making loop and how AI affects the world around us.
In critical environments where there is no margin for error, such as transportation, defence or security, AI-based solutions can't be the same as those developed for the general public. This is why Thales has adapted AI to the constraints of the environments in which its customers operate, where critical operations require safety, responsibility and compliance with standards, laws and ethical principles. Our approach to AI is known as Thales TrUE AI: Transparent, Understandable and Ethical artificial intelligence.
Find and listen to the first 3 episodes of our Series on our website: https://www.thalesgroup.com/en/thales-podcasts
At Thales, AI is being created for decisive moments.
Episode 1
What's the future of Artificial Intelligence in Critical Environments?
In this first of a series of podcasts on Artificial Intelligence, Thales AI expert David Sadek lifts the curtain on where Thales is heading in the sector for its customers working in critical environments.
David Sadek explains why Thales is developing Hybrid AI for more power and functionality, how Thales is keeping humans in the decision-making loop, and why the company launched Thales TrUE AI -- Artificial Intelligence that is Transparent, Understandable, and Ethical.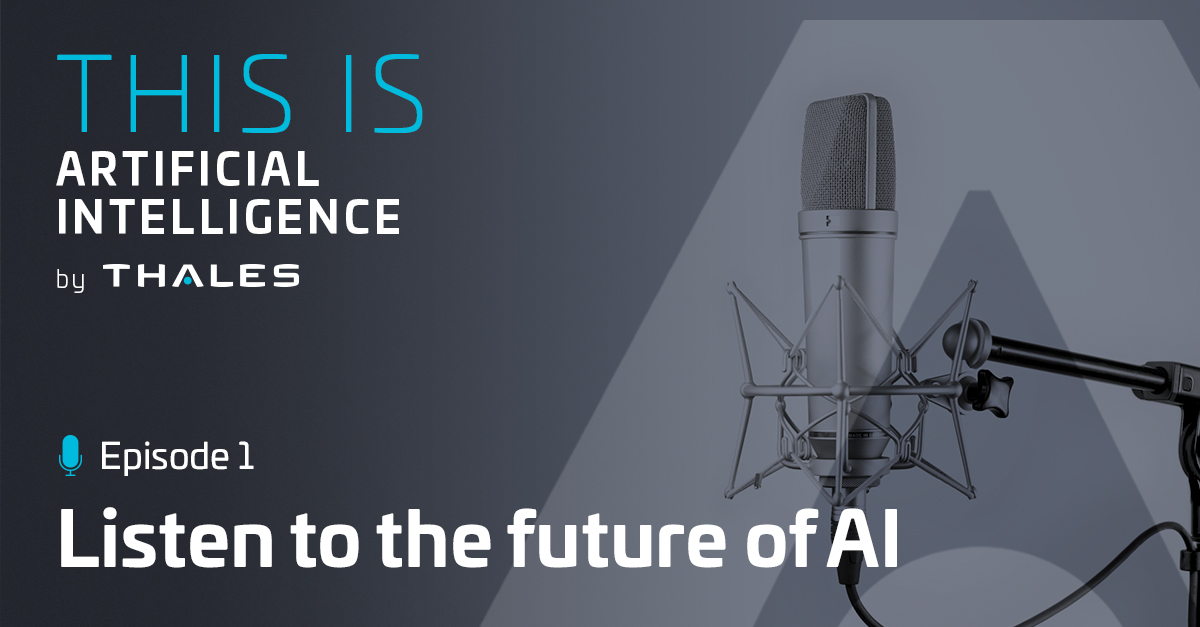 Episode 2
Why AI is 'the new Digital' in Defence
Thales AI Expert David Sadek reveals why AI is now the 'new digital' in defence, enabling human-machine teaming from mission preparation to the theatre of operations.
David Sadek explains how AI is present in the entire military decision-making chain, from mission preparation to the theatre of operations, and how this corresponds to the Group's own Thales TrUE AI approach: Transparent, Understandable and Ethical Artificial Intelligence. He describes how "AI is the new digital' in defence as the key "enabler for human-machine teaming" in such strategic areas as Connected Collaborative Combat. He discusses the challenges of using classified data for machine learning models as well as embedding AI in weapons systems where size, weight and power are limited. He also reviews how humans remain responsible for AI combat decisions.
Episode 3
AI to drive mobility change as autonomous train is coming
Amine Arezki, Chief Autonomy Leader at Thales in Germany, where the group's worldwide competence centre for Main Lines signaling is based, and Walter Kinio, VP, Research and Innovation at Thales in Canada, the company's global expertise centre for Urban Lines signaling, explain how AI will disrupt mobility and the ground transportation sector.
While artificial intelligence will completely change our daily habits, it is also a booming area in enterprise applications. The ground transportation sector is no exception as AI should be at the heart of the next mobility revolution. Supported by AI, autonomous trains and metros will come faster than people think and they are likely to be on rail even before driverless cars will be on the road. Autonomous trains and metros will improve traffic flow, safety and passenger experience whilst reducing energy consumption and environmental pollution.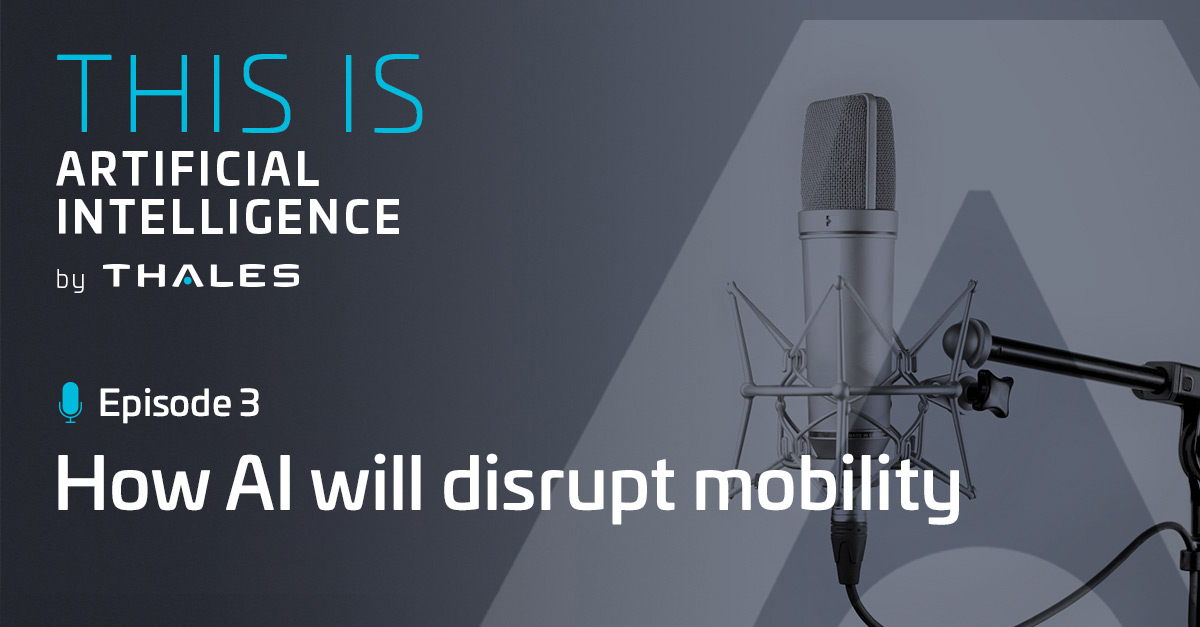 In the next episodes, we will be talking about AI in aerospace, security and space. Stay tuned!
Subscribe and share
These podcasts are also available on external platforms:

Benoit Fricaudet Media Relations and Social Media, Thales Group